The EPSRC Centre for Doctoral Training (CDT) in Compound Semiconductor Manufacturing (CSM) is led by Cardiff University in partnership with the University of Manchester, University of Sheffield, and University College London.
We offer a unique programme that provides a holistic understanding of the entire manufacturing process as well as expertise in at least one stage. We believe that this approach is key to developing you as a future leader of compound semiconductor manufacturing, whether you choose to pursue a career in industry or academia or both.
We offer fully-funded PhDs with an enhanced stipend to eligible students. This is currently the UKRI Rate of £17,668 plus £2,000 CDT enhancement. Students who do their PhDs at UCL also receive a London allowance of £2,000. Fees are paid on your behalf.
Our Remit:
The aim of the CDT is to provide intellectually challenging and industrially relevant training that facilitates the transfer of research into production.
Our PhD projects exemplify the remit of the CDT in that research will involve:
manufacture of integrated CS on Silicon and the application of the manufacturing approaches of Silicon to CS. The latter includes using generic processes and generic building blocks and applying statistical process control
the growth, fabrication characterisation or application of, normally group III-V, compound semiconductors or combinations of these compound semiconductors with other materials such as e.g. silicon but where the CS plays the major role
exploitation of the highly advantageous electronic, magnetic, optical and power handling properties of CS and the pioneering of novel integrated functionality such as sensing, data processing and communication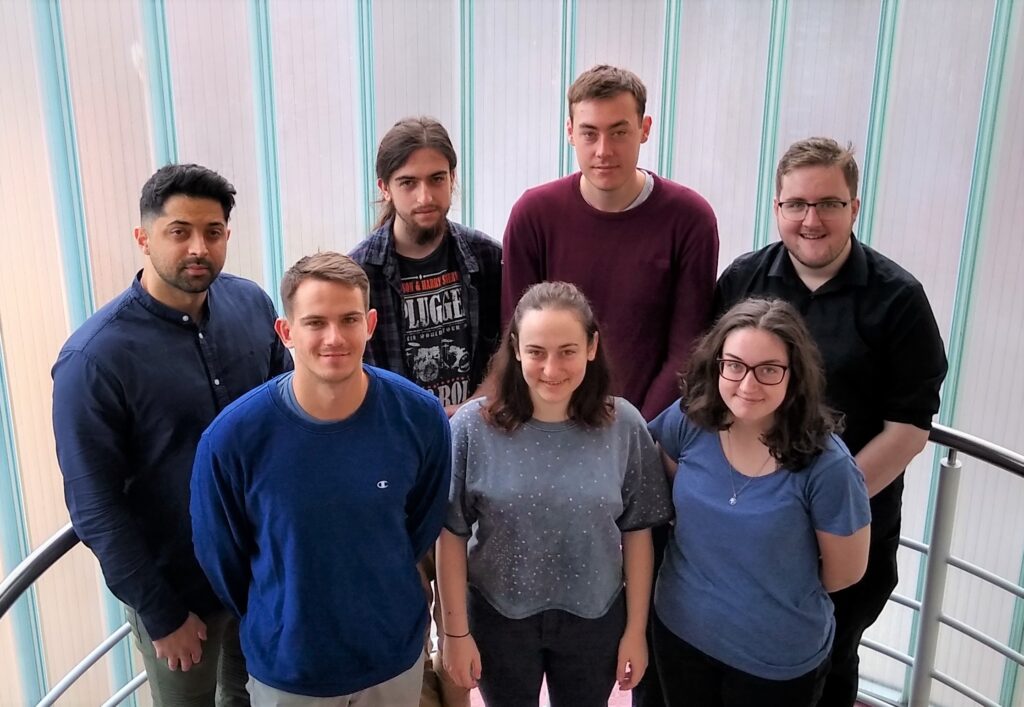 Why choose a PhD in Compound Semiconductor Manufacturing?
Compound Semiconductor (CS) materials are a Key Enabling Technology at the heart of modern society. They are central to the development of, for example, the 5G network, energy efficient lighting, smart phones, satellite communications, power electronics for the next generation of electric vehicles and new imaging techniques. Simply put, these technologies support our connected world, our health, our security and the environment.
Watch CDT Director, Professor Peter Smowton explain the importance of Compound Semiconductors and our CDT programme.
The next generation of these technologies can only be achieved with a step change in CS manufacturing. As reported in a 2018 survey by the UK Electronics Skills Foundation, the future growth for high-value jobs within the CS Cluster core partners is forecasted to be high with almost a thousand additional jobs likely to be created by 2024. Employers saw the future demand for staff educated to PhD level and our plans for the Centre for Doctoral Training have been welcomed by them.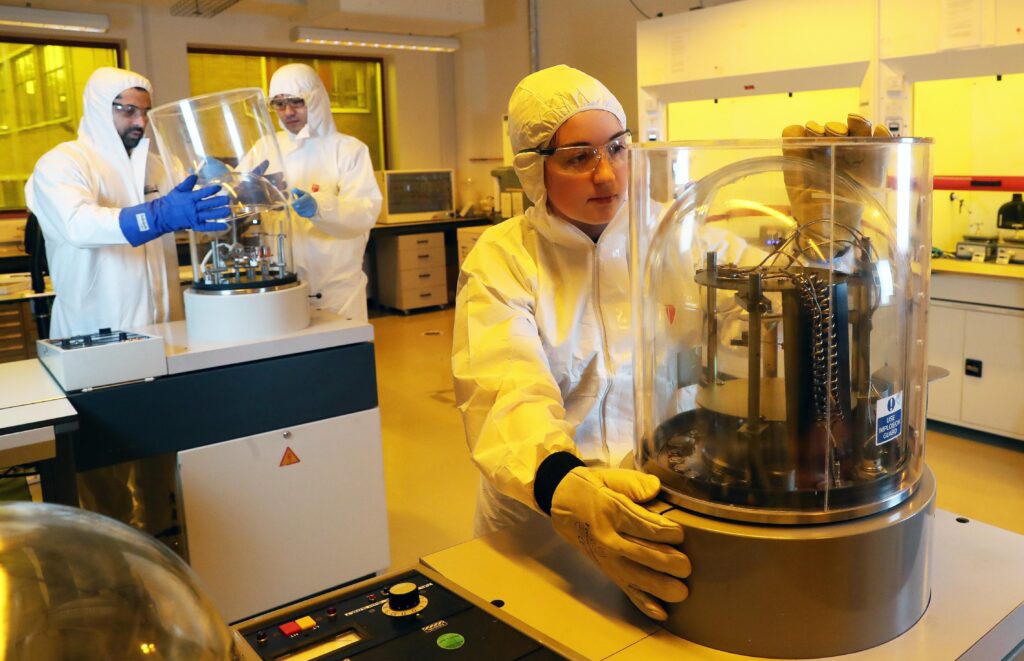 Why choose a PhD in an EPSRC Centre for Doctoral Training?
CDTs have developed over the last 15 years. They have been supported by the Engineering and Physical Sciences Research Council (EPSRC) because they create a strong cohort of researchers who develop skills beyond the specialist topic of their PhD and develop networks across universities and industry.
They provide a supportive and exciting environment for students, creating new working cultures and forging lasting links with industry. CDTs offer many benefits over 'stand-alone' PhDs, highlighted in this article by FindaPhD
Why choose EPSRC CDT for Compound Semiconductor Manufacturing?
Our CDT is embedded in a vibrant and well-funded cluster dedicated to CS technologies, building on existing academic and industrial capability and manufacturing excellence.
We are drawing on the resources and expertise in the cluster, giving you access to the huge range of expertise and opportunities to develop a challenging research project, build a network and contextualise your work.
Find out more about compound semiconductors in this Cardiff University CPD Summer School 'Inside the Mysterious World of Compound Semiconductors' with Chris Meadows of CS Connected.